Kitchen, Bathroom, Remodeling & Design Services
---
Updating your home? Need expert design services? Finding a contractor near Indianapolis that is honest, dependable, and good at communicating is essential to ensure a smooth and stress-free project. Booher Remodeling Company is known for our exceptional craftsmanship, quality design services, and dedicated customer service. Contact us today at (317) 852-5546 to start discussing your kitchen or bathroom remodeling project, or request a design consultation online now.
Choosing the Best Kitchen & Bathroom Remodeling Company
---
Since 2001, Booher has been providing quality craftsmanship and exceptional customer service in communities throughout the central Indiana area. From style options to budget concerns, we work with and listen to our customers to create a space that is exactly how they envisioned, which is why we see so much repeat business. Don't just take our word for it; read the reviews written by some of our satisfied customers.

Award-Winning
Customer Service
MORE ABOUT BOOHER
REQUEST CONSULTATION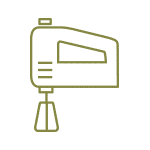 Kitchen Remodeling
---
Does your kitchen need more countertop space or maybe some new cabinets to give it a fresh look? The possibilities for a new and modern kitchen are endless. Booher's team of professional remodelers combine your ideas with their expertise to create a kitchen that is perfect for your family and your budget.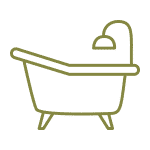 Bath Remodeling
---
From wood flooring to dual sinks to a walk-in shower, we can take all of the elements you desire and transform an outdated bathroom into one of the most elegant rooms in the house. Let our experts plan and execute the perfect bathroom remodel to maximize space and create a relaxing environment for you to enjoy for years to come.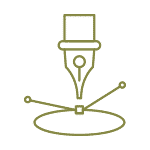 Design Services
---
We understand that home improvement projects can be a complicated process, which is why we have a team of design-build contractors who would be happy to help through every phase of your project! From drawing up the initial plans and continuing all the way through the actual construction, you can trust our designers to make your home remodeling a success.
Qualified & Experienced Remodelers
---
Whether you want an updated kitchen design or a remodeled bathroom and custom shower, Booher is qualified and experienced in all aspects of home renovations. We provide premium home improvement services throughout Indiana, including the cities of Indianapolis, Carmel, Westfield, Zionsville, Fishers, south Geist, Brownsburg, Plainfield, Avon, Pittsboro, Whitestown, Belleville, Clayton, Farley area, 56th and Kessler, Bridgeport, Clermont, Williams Creek, Castleton, Eagle Creek, and Meridian Hills. To learn more about our kitchen remodeling or bathroom remodeling services, call us at (317) 852-5546 or request a consultation online today.
REQUEST CONSULTATION